To install Ventrilo; click on the banner above. A new window will open.
Once installed, simply enter your USER NAME and the SERVER settings listed below:
Hostname or IP: audioserver.cameraware.com
Port number: 4550
Password: cameraware
Default Channel: KitKat Lounge
To enter your user name & server settings, click on the button that looks like this:

DON'T FORGET TO PRESS THE CTRL KEY! Once you've got Ventrilo installed and you've connected... to speak, merely hold down the LEFT Control (CTRL) Key while you talk.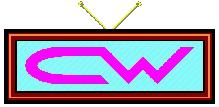 HELP! If you find you need a more in-depth tutorial, please click the logo to visit Cameraware's Ventrilo Help page in a new window.
No one may use or reproduce these pictures without the expressed permission of Kathleen (KitKat '66)

site & pages within;

conceived & created by Kathleen (KitKat '66)

Copyright © 2012